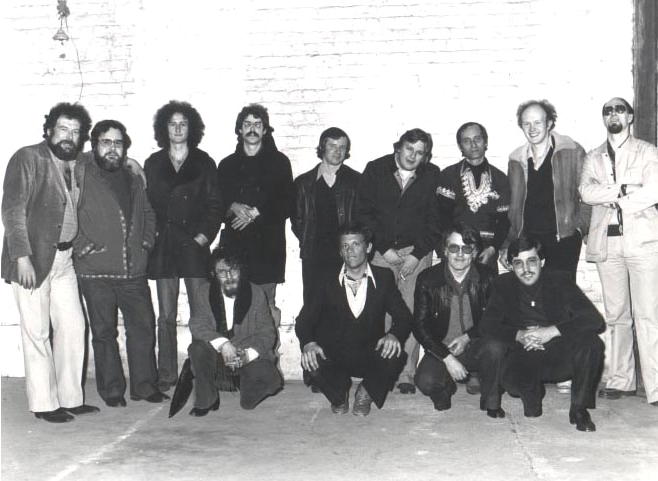 Drummer Félix Simtaine founded Act Big Band around 1979, with Michel Herr acting as a musical director and composer.
In two decades of existence, the band became a true institution on the Belgian jazz scene.
They played in all the major festivals in Belgium, gave some concerts in France, and appear on 4 albums, sometimes with guests.
The first line-up included 12 musicians : 2 trumpets, 2 trombones, 4 saxes, piano, guitar, bass and drums.
One of the first concerts took place at the Halles of Schaerbeek in Brussels, and US guitarist Bill Frisell,
who lived in Belgium around that time, was part of the band.
Félix Simtaine (drums, leader), Nick Fissette (trumpet), Michel Herr (piano), Guy Cabay (vibraphone, he joined the band later),
Bill Frisell (guitar), Richard Rousselet (trumpet, Johan Vandendriessche (baritone sax), Jack Van Poll (tenor sax, yes),
Robert Jeanne (tenor sax), Freddie Deronde (double bass), Paul Bourdiaudhy (trombone), Steve Houben (alto sax), André Knaepen (trombone).
Circa 1979.