Pierrick Pédron : alto saxophone (F)
(tba) : alto saxophone
Fabrice Alleman : tenor & soprano saxophone
Kenny Jeanney : tenor saxophone
Julien Delbrouck : baritone saxophone

+ The Nathalie Loriers Trio :
Nathalie Loriers : piano
Philippe Aerts : double bass
Rick Hollander or Antoine Pierre : drums

Arrangements by Michel Herr

This project, formed by Steve Houben and Michel Herr, was born on the occasion of the 200th anniversary of Adolphe Sax, the inventor of the instrument which carries his name. It features 5 excellent jazz saxophonists, from different generations, supported by the trio of pianist Nathalie Loriers.
Michel Herr wrote all the arrangements.

The authentic sax section (2 altos, 2 tenors and 1 baritone) sits in the front row of the great jazz big bands.
Flexible and powerful, it fascinates with its warm sound and virtuosity.
The Real Sax Section builds upons this tradition, but adds its own personal touch to it, thanks to the quality of the arrangements and the flamboyance of each player, who can express himself as a soloist but also contributes to the ensemble sound.

The Real Sax Section plays a selection of jazz pieces, some original compositions and an occasional American standard.
Refined and swinging jazz, with ample space for inspired soloists.

The premiere concert took take place in August 2014, in Stavelot (B), during the Festival de Wallonie, and the following month, they appeared during the Toots Jazz Festival in La Hulpe (B). More concerts took place in 2015, a.o. during the Tourcoing Jazz Festival.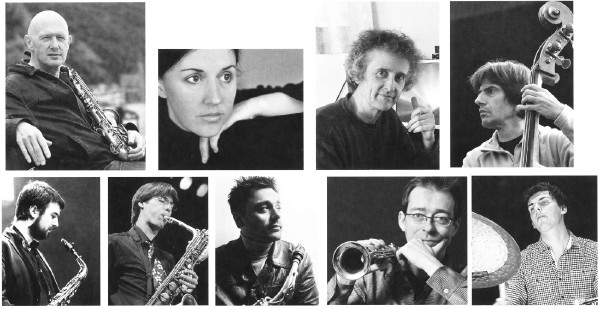 From left to right : Steve Houben, Nathalie Loriers, Michel Herr, Philippe Aerts
Kenny Jeanney, Julien Delbrouck, Pierrick Pédron, Fabrice Alleman, Antoine Pierre.
Photos : www.jackylepage.com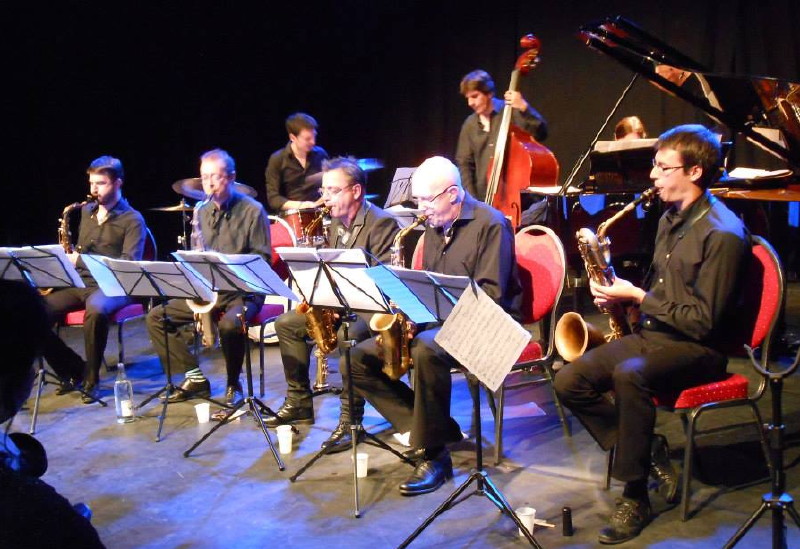 Kenny Jeanney, Fabrice Alleman, Pierrick Pédron, Steve Houben, Julien Delbrouck
Antoine Pierre, Philippe Aerts, Nathalie Loriers. Photo : Claire Ringlet.