(For a short biography, see in English | in Dutch).
Born in Brussels, Michel Herr has been active as a pianist, composer, arranger since the seventies, mainly on the jazz scene, but also writing for movies and various media. After a solid career as a pianist, he recently refocused his activities towards writing (composing, arranging).

The pianist

As a jazz pianist, he had the opportunity to play with an impressive list of well known jazz musicians :
Americans such as Joe Lovano, Joe Henderson, Chet Baker, Archie Shepp, Charlie Mariano, Pepper Adams, Johnny Griffin, Slide Hampton, Lee Konitz, Bill Frisell, Charlie Rouse, Art Farmer, Judy Niemack, Lew Tabackin, John Abercrombie, Billy Hart, etc...
Europeans such as Palle Mikkelborg, Paolo Fresu, Daniel Humair, J-F Jenny-Clarke, Aldo Romano, Palle Danielsson, Arild Andersen, Norma Winstone, Richard Galliano, Riccardo Del Fra, François Jeanneau, etc...
and of course the cream of the Belgian musicians : Philip Catherine, Steve Houben, Bert Joris, Phil Abraham, Fabrice Alleman, Richard Rousselet, Jean-Pierre Catoul, Peter Hertmans, Bruno Castellucci, Act Big Band etc...

Discover more names at the bottom of this page.
Since 84 and for two decades, he regularly played piano and keyboards with harmonica player Toots Thielemans. He performed with him throughout the world (Europe, USA, Japan, Africa), appeared in many major festivals (Northsea, Montreal, Antibes, Jazz Jamboree in Warsaw, Stockholm, Oslo, etc...) and participated in many TV shows, records, film soundtracks, etc. He toured with him in the US and in Japan, a.o. with bassists Rufus Reid, Ray Drummond or Riccardo Del Fra and drummers Adam Nussbaum or Billy Hart.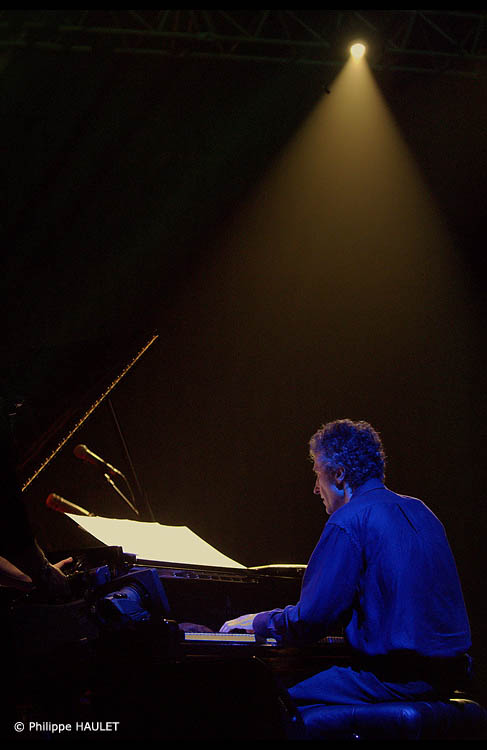 But Michel Herr is much more that a sought after accompanist : he always has been the leader of his own groups, in which he presents his own compositions.

At the beginning of his career, in the seventies, he led Solis Lacus, an influential fusion band, and later, an acoustic trio.
With German saxophonist Wolfgang Engstfeld he co-led an international quartet which included US drummer Leroy Lowe and various bassists : Palle Danielsson, Isla Eckinger, Riccardo Del Fra, Hein Van De Geyn, Detlev Beier.

With Dutch bassist Hein Van De Geyn and American drummer Leroy Lowe he recorded the trio CD : "Intuitions". Sax Prize 1989 (Belgian Critics Award as Best Belgian jazz album of the year). Rated "Five Spots" in the French jazz magazine Jazz Hot.

As a leader, here are some more projects that he introduced :


Moreover, he played a.o. with the Fabrice Alleman Quartet, one of Belgium's top modern jazz bands. They won several prizes and their appearance in 2006 at the Liège Jazz Festival with US trumpet player Randy Brecker was one of the highlights of the festival (broadcasted on RTBF tv).

Other collaborations in recent years included the band of Jean-Pierre Catoul/Peter Hertmans, ACT Big Band (as a musical director and main composer), John Ruocco, Richard Rousselet's Tribute to Miles, Phil Abraham and drummer Daniel Humair, Judy Niemack/Jeanfrançois Prins, the A Train Sextet (bassist Jean Warland), Steve Houben, Erwin Vann's Worlds with a.o. Norma Winstone & Eric Vloeimans or accompanying numerous European and US soloists such as Eric Le Lann, Paolo Fresu, Sylvain Beuf etc...

In 2000, Michel Herr was the guest of honor of the Belgian "Django d'Or" evening.
And again, in 2005, his ten piece band was featured in the Belgian Django d'Or (tv broadcast).

In 2007, he writes and records a suite for the album of singer David Linx with the Brussels Jazz Orchestra. He also writes an arrangement on Ivan Paduart's "Waterfalls" for the Dutch singer Fay Claassen and the famous Dutch 'Metropole Orchestra", a large orchestra (big band + strings + woodwinds, etc...) which for decades has invited the top arrangers of the world.
In May 2007, he records a double album of his big band compositions with the Brussels Jazz Orchestra (released by De Werf in Feb. 2008).

In 2010, he receives the "Muse" of Sabam (the Belgian society of authors, composers and publishers) for his career achievements.

In recent years, he focused his activity towards writing (composing and arranging).
He was involved in numerous projects, a.o. : Cd "Crush" of Ivan Paduart withe the Metropole Orchestra, Philip Catherine Strings Project (Echo Jazz Awards, in Germany), "An American Songbook" for soprano, jazz 4tet & Chamber orchestra (OCRW), Fabrice Alleman + Chamber Orchestra "Udiverse", Tutu Puoane + Brussels Jazz Orchestra "We have a dream", etc...

2019 sees the release of his album "Michel Herr Positive / Music for sextet and string quartet"

In 2020, despite Covid 19, he composes for big band, writes some arrangements for the Trombone Summit (Phil Abraham), arrangements for songwriter Assunta Di Pasquale (recordings) and composes "Changing Landscapes" (for 2 tp and strings).
He also received the Sabam Jazz Award as a composer/arranger for his album "Positive".

In 2021, he presents his Positive Tentet in Germany and Belgium.
He receives from the ensemble "Ô Celli" (8 celli) a commission to write and record "Duke's magic", a medley of tunes by Duke Ellington.


Michel Herr appears on more than 100 LPs or CDs, as a leader or with Joe Lovano, Toots Thielemans, Bill Frisell, Archie Shepp, Philip Catherine, Tom Harrell etc...

In recent years, Michel Herr refocused his activities on writing (numerous compositions and arrangements), and occasionally conducting and producing.
The composer / arranger
Michel Herr's activities as a composer and arranger are so substantial that two special pages are dedicated to his achievements :
The producer, musical supervisor
Also worth mentioning are Michel Herr's achievements as a producer, in charge of the artistic direction, the musical supervision of recordings and/or mixing, for various projects, mostly in the jazz field :
An album of the Brussels Jazz Orchestra with Kenny Werner, Act Big Band, Fapy Lafertin (Reader's Digest), Bart Quartier Quintet, Radonis' Tribe (Octave Award), saxophonist Erwin Vann's "Worlds" with a.o. Kenny Wheeler and Norma Winstone, Panta Rhei (world music), songwriter Assunta Di Pasquale (aka Jazztutta), the Holland Big Band (NL), Philip Catherine String Project ("Echo Jazz Award" in 2016 in Germany), Bert Joris Octet Sessions (Jazz Masters Tracks, Vol. 3) etc..., as well as his own projects.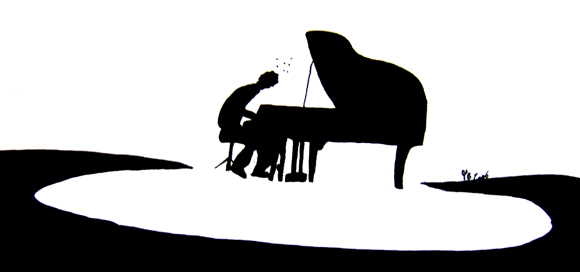 Drawing by Yves Budin


Some of the musicians Michel Herr has played with :

Trumpet : Chet Baker, Tom Harrell, Art Farmer, Benny Bailey, Randy Brecker, Howard McGhee, Lew Soloff, Marvin "Hannibal" Peterson, Charles Tolliver, Dizzy Gillespie, Jon Eardley, Dusko Gojkovick, Claudio Roditi, Palle Mikkelborg, Eric Le Lann, Fabien Mary, Uli Beckerhoff, Manfred Schoof, Ack Van Rooyen, Gustavo Bergalli, Eric Vloeimans, Paolo Fresu, Stéphane Belmondo, Flavio Boltro, Bert Joris, Richard Rousselet, Gino Lattuca...

Sax : Joe Henderson, Archie Shepp, Joe Lovano, Charlie Mariano, Pepper Adams, Johnny Griffin, Sal Nistico, Lee Konitz, Lew Tabackin, Charlie Rouse, Steve Grossman, Charles Mcpherson, J-R Monterose, Nathan Davis, Pete Yellin, Hal Singer, Robin Kenyatta, Bobby Jones, Lou Mcconnell, John Ruocco, Greg Badolato, Wolfgang Engstfeld, Tony Coe, François Jeanneau, Stéphane Guillaume, Stan Sulzman, Gijs Hendriks, Sylvain Beuf, Ferdinand Povel, Bernt Rosengren, Olivier Peters, Paul Heller, Jacques Pelzer, Etienne Verschueren, Steve Houben, Erwin Vann, Fabrice Alleman, Kurt Van Herck, Ben Sluijs, Peter & Johan Vandendriessche, Pierre Vaiana...

Bass : Wilbur Little, Rufus Reid, Ray Drummond, John Lee, Curtis Lundy, Tony Dumas, Scott Colley, Mike Formanek, Kermit Driscoll, Santi Di Briano, Bert Thompson, Jeff Berlin, J-F Jenny Clarke, Palle Danielsson, Hein Van De Geyn, Riccardo Del Fra, Arild Andersen, Jesper Lundgard, Isla Eckinger, Michel Benita, Bo Stief, Chris Laurence, Hans Hartmann, Detlev Beier, Gunther Lenz, Frans Van Der Hoeven, Rob Langereis, Henk Haverhoek, Jos Machtel, Theo De Jong, Jean Warland, Michel Hatzigeorgiou, Jean-Louis Rassinfosse, Philippe Aerts, Freddie Deronde, Nicolas Thys, Bas Cooymans, Benoît Vanderstraeten, Sal La Rocca...

Drums : Billy Hart, Adam Nussbaum, Kenny Washington, Art Taylor, Billy Brooks, Oliver Johnson, Beaver Harris, Gerry Brown, Bobby Durham, Ralph Penland, Martin Drew, Leroy Lowe, Vinnie Johnson, John Betsch, Al Levitt, Dennis Mackrell, Daniel Humair, Aldo Romano, Janusz Stefanski, Klaus Weiss, Makaya N'tshoko, Roberto Gatto, Alex Riel, John Marshall, Simon Goubert, Joël Allouche, Peter Gritz, Charles Bellonzi, Jukkis Uotila, John Engels, Hans Van Oosterhout, Dré Pallemaerts, Bruno Castellucci, Félix Simtaine, Jan De Haas, Mimi Verderame, Frédéric Jacquemin, André Charlier, Laurent Mercier, Stéphane Galland, Lieven Venken...

Guitar : Joe Pass, John Abercrombie, Bill Frisell, Toots Thielemans, Joe Diorio, John Thomas, Jimmy Gourley, Phil Upchurch, Eef Alberts, Peter Tiehuis, Stefan Diez, René Thomas, Philip Catherine, Wim Overgauw, Toto Blanke, Serge Lazarevitch, Peter Hertmans, Paolo Loveri, Jeanfrançois Prins, Jacques Pirotton, Pierre Van Dormael, Paolo Radoni...

Trombone : Slide Hampton, Kai Winding, Jiggs Whigham, Eje Thelin, Garrett List, Bart Van Lier, Ed Kröger, Erich Kleinschuster, Phil Abraham, Marc Godfroid...

Vocals : Joe Lee Wilson, Judy Niemack, Bobby McFerrin, Norma Winstone, Deborah Brown, Denise Jannah, Dee Daniels, Rachel Gould, Stella Levitt, Jeffery Smith, Sachal Vasandani, Silvia Droste, Sara Lazarus, Anne Ducros, David Linx, Maurane, Claude Lombard, Monica Linges, Marito Correa, Yvonne Walter, Christine Schaller, The Swingle Singers, Sacha Distel, Nicole Croisille...

And (Miscellaneous) ... : Tony Scott, Richard Galliano, Marcel Azzola, Zbigniew Seifert, Didier Lockwood, Jean-Pierre Catoul, Alexandre Cavaliere, Toots Thielemans, Peter Guidi, Ali Ryerson, Chris Hinze, Rogier Van Otterlo, Quincy Jones, Jack Van Poll, Association P.C., Dave Pike, Dany Doriz, Guy Cabay, Sadi, Bosko Petrovic, Tom Van Der Geld, Marc Moulin & Placebo, Frédéric Devreese, Georges Octors, Georges-Elie Octors, Marc Soustrot, Jacques Bekaert & Transition, Vladimir Cosma, Neppie Noya, Chris Joris etc...