Fabrice Alleman : soprano saxophone
Vincent Bruyninckx : piano
Sam Gerstmans : double bass
Frédéric Jacquemin : drums
Fred Favarel : guitar (F)
Minino Garay : percussion (Argentina)
+
Chamber orchestra :
the 15 strings of the Orchestre de Chambre de Liège (website).
The Quartz Ensemble : 2 flutes, 1 oboe/English horn, 1 bass clarinet, 2 French horns and a harp.

Saxophonist Fabrice Alleman, a leading figure on the Belgian jazz scene and an unique voice on the soprano saxophone, gave Michel Herr the task to write the arrangements (and a few compositions) for this project.
An additional piece was brought in by pianist/composer Lalo Zanelli (from Argentina).

After a series of experiments with a chamber orchestra and also with a string quartet, Fabrice decided to record the project in an updated and enlarged version which now features a team of jazz musicians, an Argentinian percussionist and a chamber orchestra.
"Udiverse" is the contraction of "Unity in Diversity". It is a colorful journey through all the musical styles which played a role in Fabrice's development : classical music, jazz, world music (Celtic music and percussions from Argentina). br>
The album was released in October 2017 by Cyprès Records (B), with a guest appearance of guitarist Philip Catherine on one piece.
A series of concerts followed up.

The "UDiverse" project is available as well with a large chamber orchestra as with just a string ensemble, taking also into account the availability of local ensembles in any country.





More on the album.

On Youtube, watch a video of the "making of" of the album (in French) : .
And an interview of Fabrice Alleman (in French) :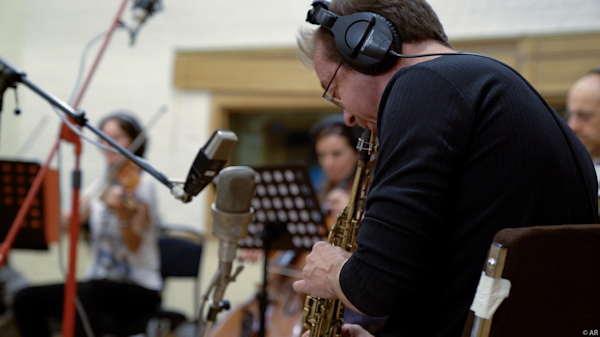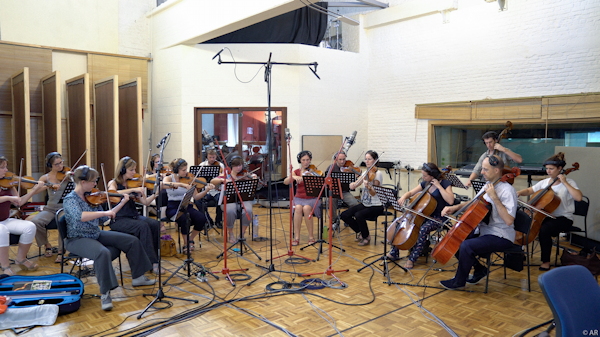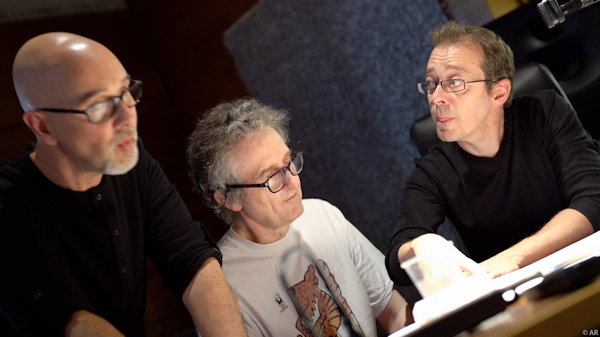 the Orchestre de Chambre de Liège, Frédéric Jacquemin (drs), Michel Herr (arranger) and Fabrice Alleman (sop. sax), Ensemble Quartz
Studio Dada, Brussels. Photos by Jarek Frankowski



"UDiverse" in concert. Photo by Serge Braem



Unity in diversity (comp. Fabrice Alleman / arr. Michel Herr)
What's love (comp. Fabrice Alleman / arr. Michel Herr)


Beauty where it is (comp. / arr. Michel Herr)


Between you and me (comp. Fabrice Alleman / arr. Michel Herr)


Bridges (comp. / arr. Michel Herr)


Summertime (comp. G. Gershwin / arr. Fabrice Alleman & Michel Herr)