nbsp
Compositions by Michel Herr
1. LEAD SHEETS
(just a selection, far from exhaustive !)
N.B. :
1) Some of those compositions have been arranged for several horns (2-6).
2) Not included in this list are several compositions directly written for 2 horns or more, for jazz groups and strings, chamber orchestra, etc...What you find in the list above are basic lead sheets (made in Finale and converted to pdf).
3) A global list of recorded compositions is available here.
4) Take a look at the Audio/Video page for some examples.
5) All works are protected by Sabam (B) and submitted to authors rights. All rights reserved.

2. COMPOSITIONS FOR BIG BAND
(not exhaustive !) :

Springboard


Distant echoes
Extremes
Multributes
Bad fever
Song for Lucy
Out of the silence
Song for Micheline
Pentaprism

Suites :
1. Celebration suite
Prelude
Bells


New page
The next 20 years

2. Flagey, a new era
Past splendor
Hibernation
The awakening


Sailing again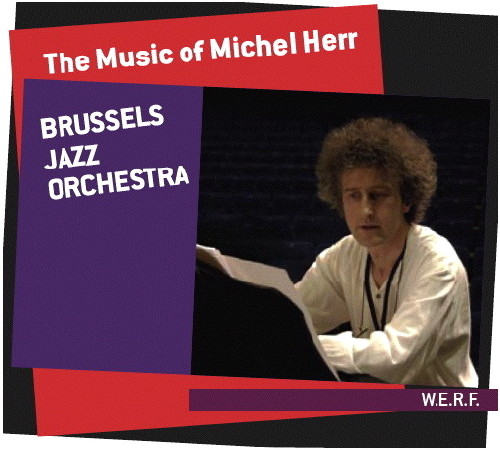 These pieces were recorded by the Brussels Jazz Orchestra on the cd "The music of Michel Herr".
The album can a.o. be purchased from the on-line shop of W.E.R.F. records (audio excerpts available) as well as a download on the iTunes Store.

BJO Series : big band charts by Michel Herr available for purchase on the website of the Brussels Jazz Orchestra
On the website of the Brussels Jazz Orchestra, there is a webshop "BJO Series" in which several big band charts written by Michel Herr for the double album "The Music of Michel Herr" are available for purchase.

and more :



A hip taxi (live excerpt)
For peanuts (for Act big band)
Back on track


Up there (live excerpt)
etc...

Take a look at the Audio/Video page for some examples of various compositions.

Besides his compositions (jazz and film music), Michel Herr has written hundreds of arrangements on pieces by other composers, sometimes commissioned by bands or soloists, for all kinds of ensembles : jazz + chamber orchestras, string ensembles, big bands, etc...

For more info :